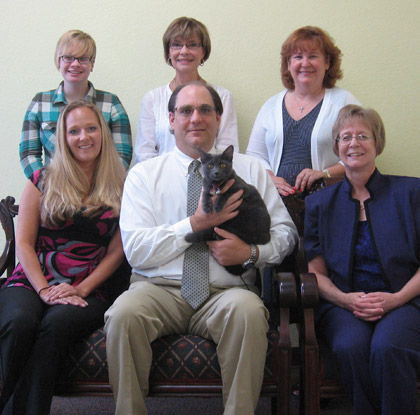 Since 1991, Gage Continuing Education has provided health care professionals with convenient, high quality, and reasonably priced home study continuing education courses. Continuing education is our fulltime business. We have been here in the past and we will be here when you need us.
All of our courses are developed by licensed healthcare professionals. Our educational staff has over 35 years experience in hospital practice, critical care, mammography and breast cancer research, epidemiology, and continuing education program planning. Gage Continuing Education staff members have presented continuing education programs in hospitals, colleges and national professional organization meetings.
Gage Continuing Education provides the largest number and variety of any other imaging professional continuing education company. Our masters prepared Educational Director is continuously adding and updating our courses list.
We are dedicated to providing you with quality customer service. Our staff is available to answer your questions and provide assistance in meeting your continuing education needs. We have earned the trust and confidence of imaging professionals worldwide. It is our honor to serve you.
We invite you to try a course and discover what thousands of radiographers have already found: that Gage CE courses are an economical and informative way to meet your continuing education requirement
All COURSES APPROVED AS CATEGORY A or A+ CREDIT. Gage Continuing Education courses have been reviewed and approved to meet the ARRT® certification and registration criteria for Category A or Category A+ credits for Registered Radiologist Assistant (RRA).
Why Choose Gage
Courses meet ARRT® certification and registration standards
Courses meet ARDMS CE requirements
Courses Accepted by the Nuclear Medicine Technology Certification Board (NMTCB)
24/7 ordering by phone, Fax or online
Free same day certificate Fax-back service
Secure online ordering
Free test retakes (if needed)
User friendly testing format
Fast courteous service
Free gift with purchase
Free Online testing